INSPIRATION RUNNING CAMP
AUG 25 - 30, 2018
MEDICAL FORM
All athletes MUST have 1 copy of our medical form filled out by a doctor. The date on the bottom of the medical form must be within 1 calendar year of camp. To be safe, anything after Sept 1st of the previous year is sufficient.
The
ONLY
medical form accepted is the one posted below. Any PSAL or school issued medicals will not be accepted.
Please be advised that all medicals are kept on camp files for 5 years and will not be returned after camp.
Due to the volume of our camp; photocopies will not be made.CLICK HERE FOR THE CAMP MEDICAL FORMATHLETES FROM ST. JOSEPH BY-THE-SEAFor Sophs, Juniors & SeniorsIn addition to the camp medical form, you must submit a school medical form to your coach.CLICK HERE for the Sea medical
Powered by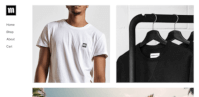 Create your own unique website with customizable templates.